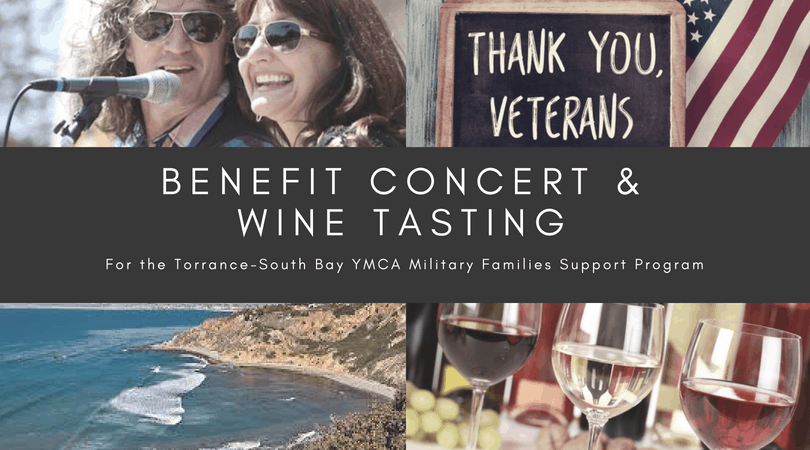 You're invited!
Join me at my hilltop home for an afternoon of music and wine tasting during a private concert and benefit for the Torrance-South Bay YMCA  Military support program.
What I love about the YMCA Military support program is that includes the veterans and their families adapt to everyday life after having served overseas. It addresses the unique mental health, physical and transitional concerns of service members, veterans and their families.
Here's what they provide:
Family Physical Wellness – Access to our gym and fitness classes for the whole family. Financial assistance is available for those interested in Y membership
Mental Health Services – One-on-one and couples counseling
Support Groups – Group counseling to address specific military family needs
Resources – Community-based information to aid military families
Referrals – VA and other affiliated military agencies
When, Where, and What
This exclusive event takes place on Sunday, September 16th from 12 PM to 3 PM.
Wine tasting will feature Robert Mondavi, Jr.'s One Hope Wines and live entertainment is provided by Andy Hill and Renee Safier whose unique sound and multi-instrumental skills will get you movin' and groovin'.
The event is just $50 per ticket and all proceeds go directly to this program.
Seating is VERY LIMITED. Get your tickets now >>
THIS IS YOUR CHANCE TO DO SOMETHING GREAT FOR YOURSELF AND FOR THE BRAVE MEN AND WOMEN WHO SERVE OUR COUNTRY.